These two are obviously one of my favorite subjects to photograph, seeing as they grace this blog many times a year (Rylan has changed the most in the short 6 months since we last saw him!!). On one of the coldest days of our trip to Oklahoma, Anthony + I gathered the boys to do a quick photo shoot. They were total troopers, but it didn't take long for us to be done! I do love that they are at ages now (7+5) that it's not torturous to get their photos taken, or have to chase after one or the other to cooperate, especially with the cold weather that day!
My favorite part of this series is how Rylan slowly moves over to be near Randon, even though I didn't prompt them.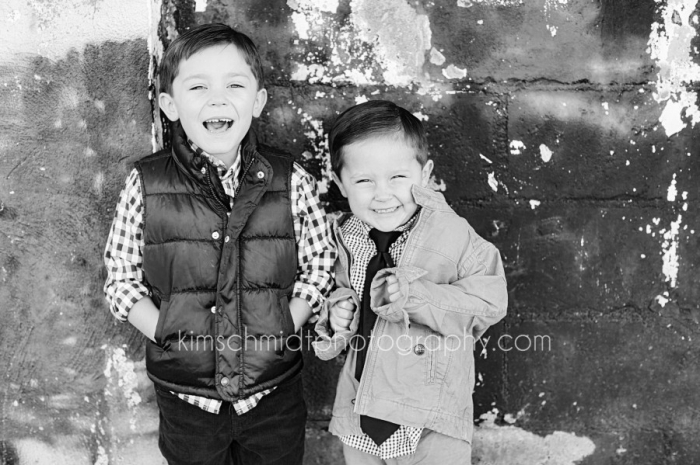 P.S. it should be noted that Rylan picked the tie out all on his own!