"choose kindness and laugh often" – this quote is exactly how I would describe my dear friend Carrie + her family.
If you've been following along long enough on the blog, you have definitely seen this family appear multiple times! When we met up on the Princeton University's campus on a Sunday evening, it was unseasonably warm for late October plus we were up against a huge storm that was fast approaching. In the last photo of Carrie + Molly dancing, it was down pouring. I love that they were both up for a few last sweet photos, as the boys all ran back to the car. 🙂 Since Carrie is sending out Christmas cards, I held off on sharing any of the family photos, to not ruin the surprise!
Location: Princeton University
Styled: Krissi Farrimond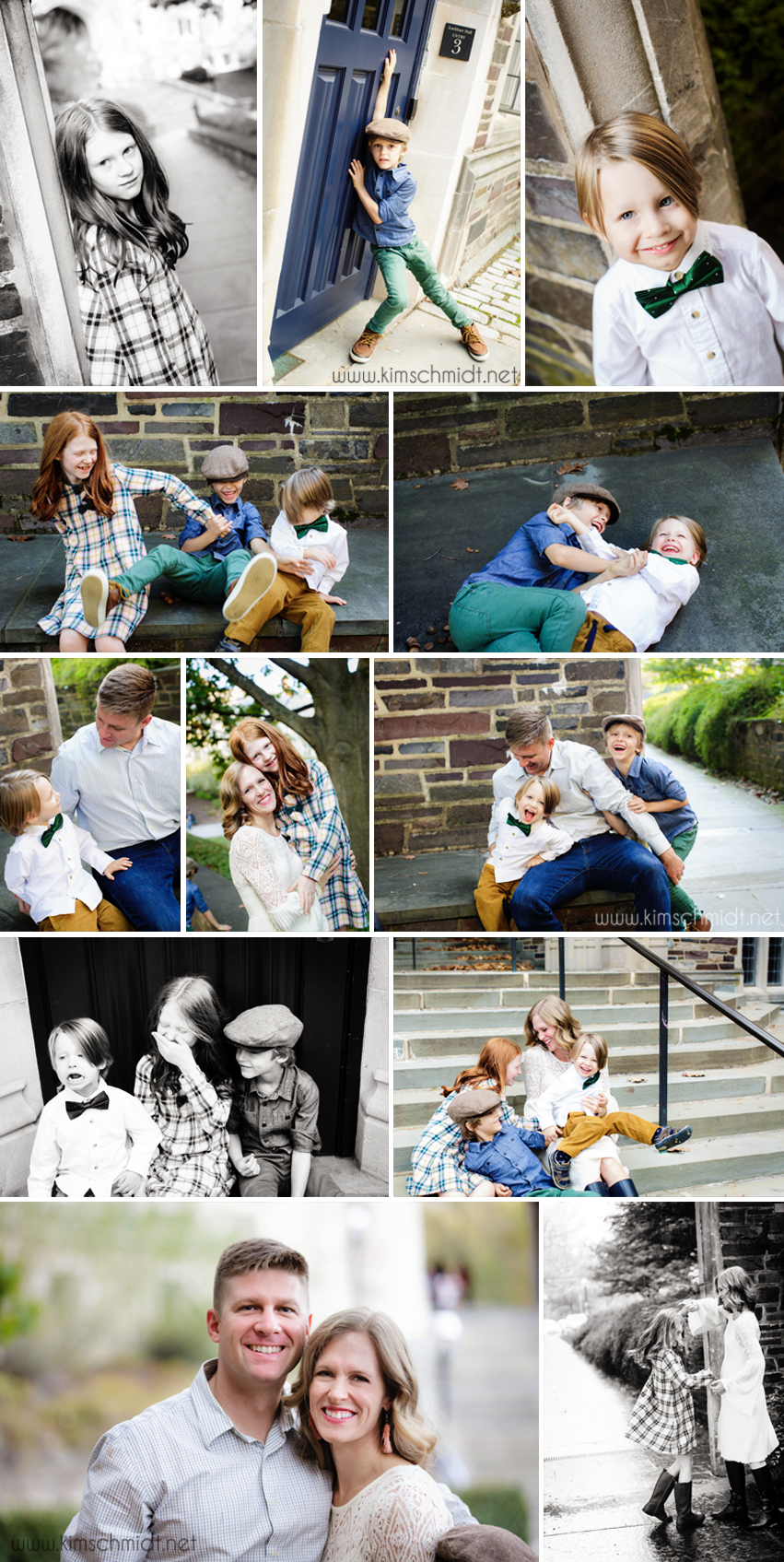 Kim Schmidt is an on-location child + family photographer based in the Princeton area.