Thankfully Irene did not damage our place minus water in the basement. All of our Christmas decor is currently in our living room drying out because the wind blew water in through a window/vent in the basement. Luckily the only thing we've lost is boxes. I know many others cannot say the same, including our neighbors that lost valuable items in their storage bin.
We live very close to the D+R Canal, which saying it exceeded it's banks is an understatement. Here is a before + after from the same bridge, same 35mm lens from yesterday. I'm planning to go back out there in an hour or so to photograph what it looks like 24 hours after.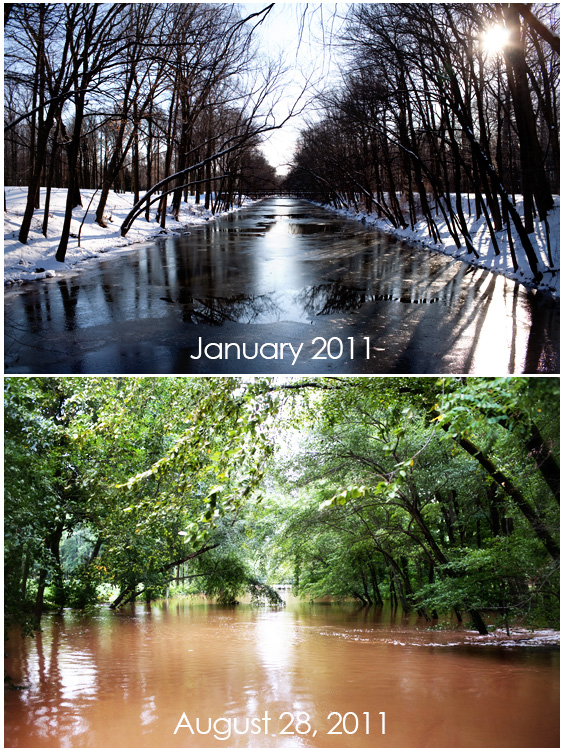 That's the golf course! (in relation to the photo above it's to camera right).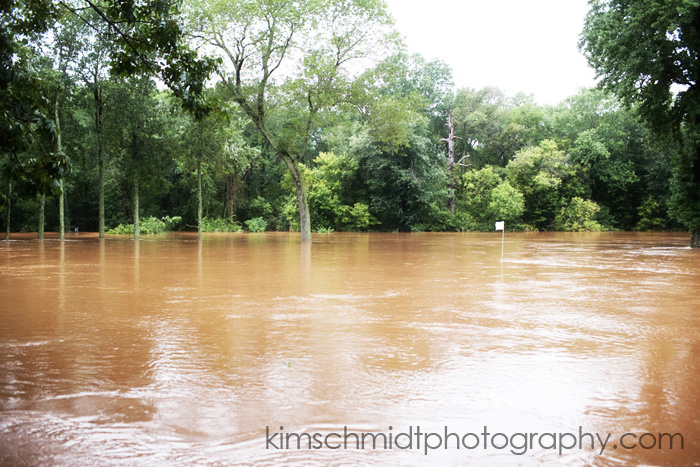 A usually non-existent waterfall coming from the golf course into the canal over the walk/run/bike bath.