Earlier today I announced the dates for spring mini sessions on facebook. If you aren't a fan, go over and become one – you won't regret it! I tend to post more over there with sneak peeks, announcements and more!
These mini sessions are perfect for focusing on a child's milestone, mommy-and-me (because let's face it, you don't have that many photos of you with your children!), or a new family photo.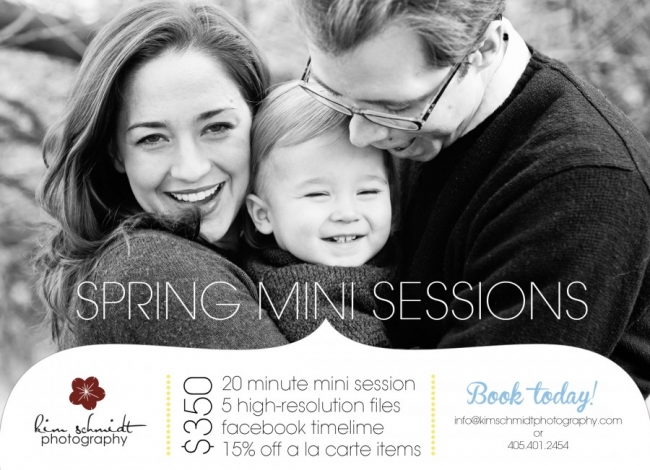 Saturday April 13th or Sunday April 14th
(rain date: May 4th)
Only a few spots for each day, email me to reserve your spot TODAY!!
fine print: minis are for families of four or smaller. payment is due upon booking, can only be used on dates above.