Last time I did a sewing update post, it was July! That was a wild time, with Anthony and the whole e.coli illness. Then it turned into the fall craziness, holidays, travel, etc.
Now that my nephew Randon is in pre-kindergarten, he has gotten into art. Santa brought him an IKEA easel with all amazing supplies. As our Christmas present to both Randon + Rylan, I made these art smocks. I didn't want cotton fabric, but vinyl of some sort. Easy to wipe off without having to throw in the washing machine often. I ordered fabric online but some reason they canceled the order. Most fabric stores are now carrying the stuff I got – you can make cloth diapers covers, bags and more for babies! They turned out pretty cute, but I don't think I made them big enough. Oops!
I'm not sure how often they use the smocks but it was a big hit from Christmas morning until we left a week later!!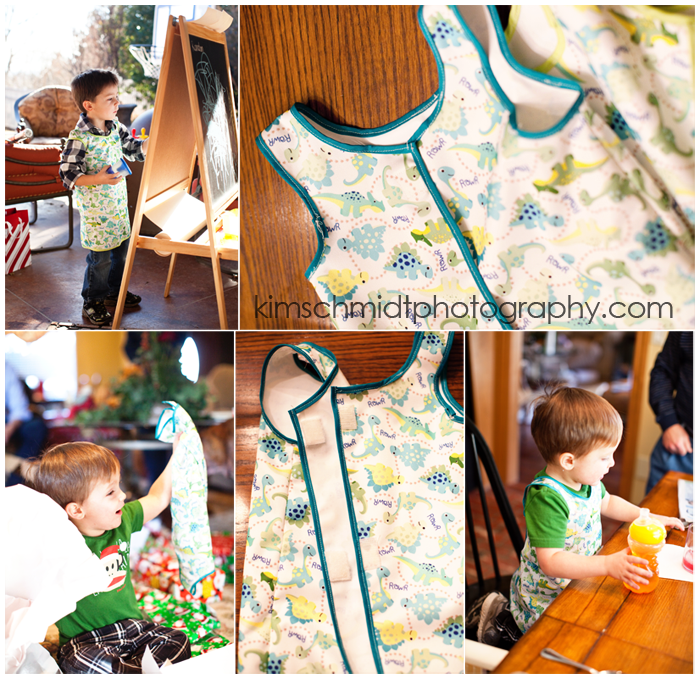 My incredible friend and fellow photographer Kelly asked me to make her some pillows for her living room. She found inspiration on pinterest, bought the fabric and sent it over to me! They really change the entire feel of her room – don't you think?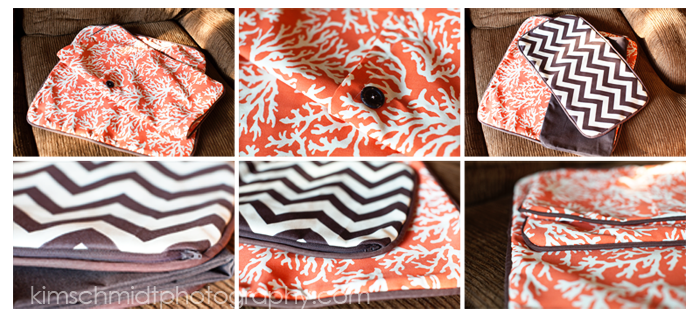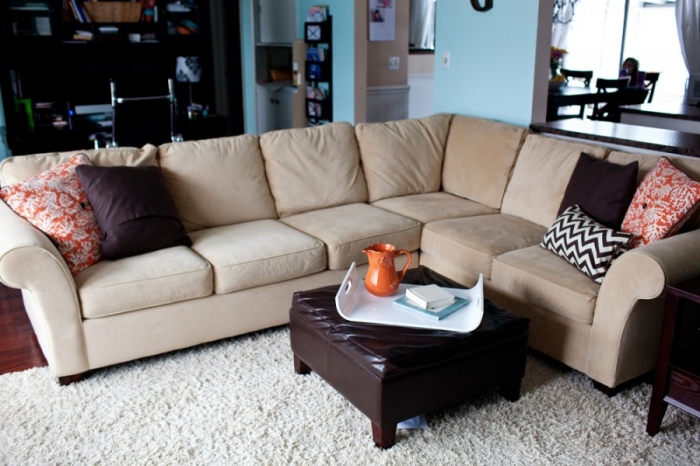 I'm currently working on my first true garment making project as we speak – it's a little girls dress that will be very soon featured on the blog! Cannot wait for everyone to see.