I feel this is fairly fitting for the topic at hand – I'm not sure I've laughed this hard!

It's been awhile since I've posted anything regarding living a more green life here on the blog. Today's topic is hand-washing your delicates/sweaters/etc. Below you can find some tips on what temperature the water should be and more for different fabrics.
I start out with this aluminum bucket in our kitchen skin. For some it may seem a little redundant, but I do need a place to rinse. Enter in bucket/sink combo (I dream of having a double sink – or even better a laundry room with a sink!!!). I fill the bucket with a small bit of Dr. Bonner's Baby Mild Castile Soap and water. I place the item(s) into the bucket, dunk a few times, using my hands to swirl a little and work the material in places that may need some love (armpits for examples!)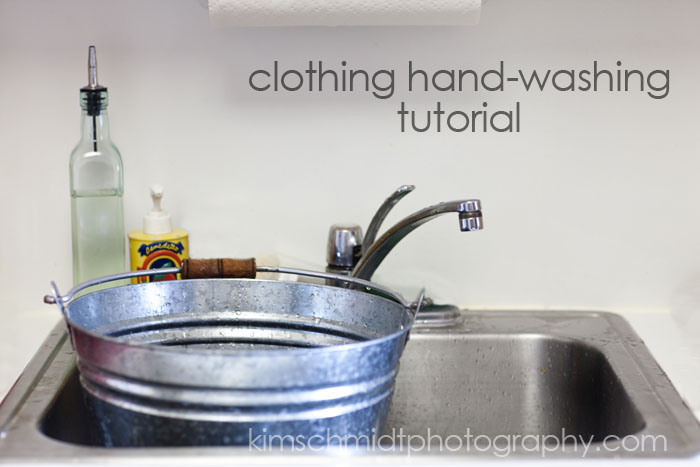 Castile Soap can be found in many places (I typically buy ours at Whole Foods or Wegmans) with lots of different varieties in bar soap and liquid form. This is concentrated stuff, you only need a teaspoon or less. Your water will not bubble but it is working I promise!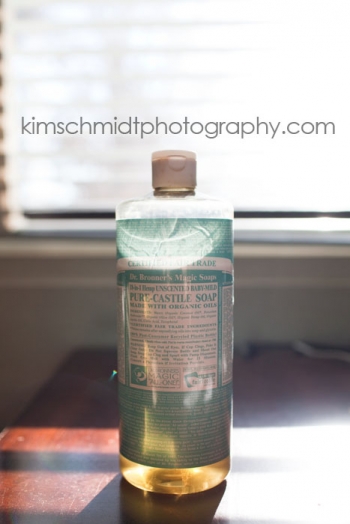 You can see that my bucket isn't even half full of water. I will put in all my delicates or one sweater at a time. Put in enough water to cover your garment.


Pat dry between a towel or two and hang dry (I lay ours on an Ikea Drying Rack).



I'm not sure what my fear of hand-washing my clothes was about, but this is so easy and simple. The castile soap is super mild and won't irritate your skin or destroy your clothing.
Silk: Wash by hand in warm or cool water with a gentle soap (I use Dr. Bronner's Baby Mild Castile Soap). Swirl, swish and rinse (never squeeze or twist). Press between two towels to dry and never use bleach. Hang dry and place in a steamy bathroom to remove the winkles.
Rayon: Hand wash in cool water with castile soap. Swirl, swish and rinse then hang dry.
Wool & Cashmere: Hand wash in cool water w/a mild castile soap. Gently squeeze to wash. Rinse and squeeze gently. Blot dry between two towels and dry flat on a towel.