I took some time off from sewing but recently I got back into the swing of things (at least a little bit!). It first started when I realized I needed to get my butt in gear and make some items for our neighbor's baby shower (that I was co-hosting!) about two days beforehand. I had the bib complete, it was adding the pacifier clip + burp cloth. I'm really proud with how they turned out, although I'm not sure that bib will fit around anyone's neck, eek! 🙂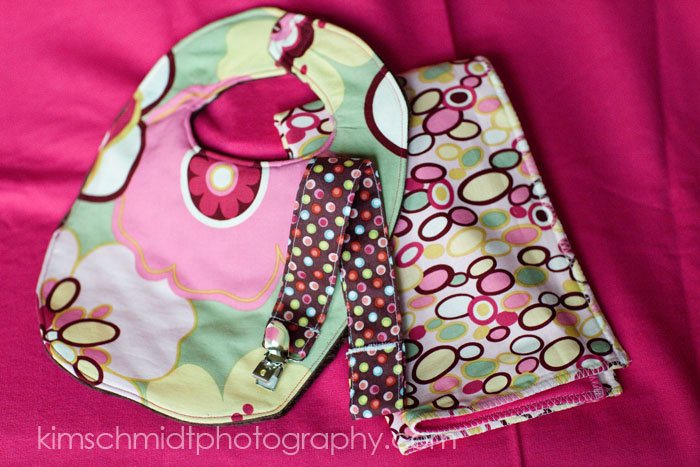 We were invited by another set of neighbors to drive down to Philly for the 4th of July extravaganza that happens yearly on the parkway, with a free concert and then incredible fireworks. Earlier that morning, I ran to Joann's to get a few things (they were having a huge sale and I had an awesome coupon) and came back inspired to make a bag to take with us down to Philly. Why yes I'm crazy and started this only two and a half hours before we were set to leave Princeton. I gave myself until 3 and if it wasn't ready, I was ditching it (at least for that day), but it was 3:05 and I was *this* close to being finished that I went for it. It was the perfect bag for our adventure I must say! Lots of photos from our evening in Philly to come!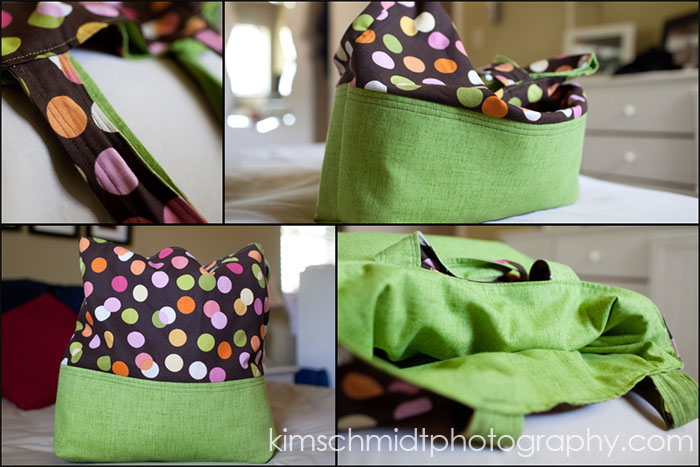 This was actually not for my Home Ec class, but another tutorial I found online (which can be found
here
). I used a heavy interfacing for the bottom (green) part to keep it fairly steady. I probably should have used it throughout, but I knew I didn't have enough and I wasn't about to fight the bag anymore!
I also spent the previous Sunday sewing a queen-sized quilt. The squares are together, I just have to find a place to get cheap, but quality (oxymoron!) batting. More pictures of that to come soon!