This was officially my last session of 2010 being as it happened on New Year's Eve Day! I don't like waiting this long to post but after coming down with something from our nephews + pink eye, I spent much of last week taking it very easy!
There is something very endearing to me when a child contacts me saying their mom really wants professional portraits of the kids together. Typically it's a holiday or birthday present and I'm so honored when it's me they chose. Raj, Ricky, and Pooja were brave enough to walk into the snow and laugh heartily for me! It was very chilly and especially for California-living Raj who came in very breathable shoes! Thanks guys for being a little silly and having fun!
What a good lookin' family!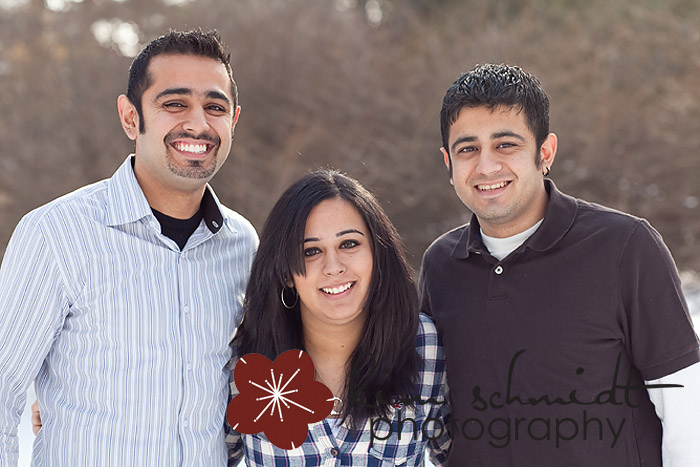 I was able to get some real laughs out of them on this one!