Lauren contacted me after everyone told her that she didn't need to get photos of her precious Logan as a newborn or to wait until after his arrival. Thankfully we were able to squeeze it in, even at one month old. He was alert but super precious nonetheless! And take a lesson from her – book your newborn session before the baby arrives. You won't regret it! 🙂
This is one gorgeous, totally-in-love family!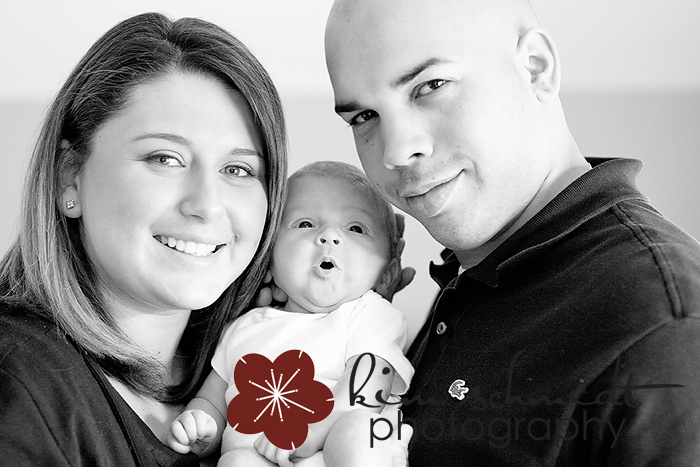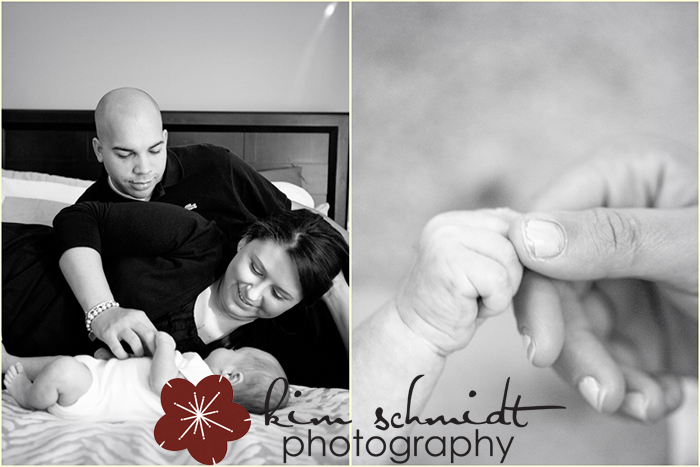 This was the first session I got to play with my new Canon 16-35L lens and this photo of everyone on the bed is one of my favorites!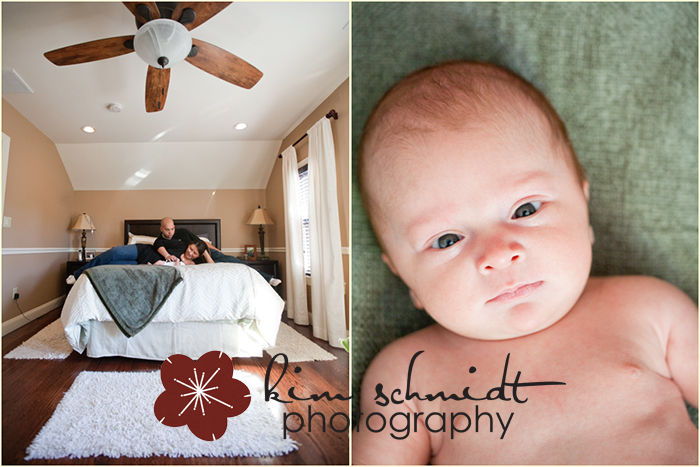 LOVE!