There was a little break there of the five on fridays due to the craziness that is holiday season and will may just be my last one of the 2010 year (how on earth is 2010 practically over!?!?!?!)
1. The crazy holiday photo season is slowly coming to a close. Only a few last odd and end items are left before the holiday deadline of November 30th. I've loved every minute of this fall/holiday rush but definitely ready to enjoy the holidays with my honey!
2. Last Friday Anthony and I experienced Stromboli and beer at Stuff Yer Face in New Brunswick with our wonderful neighbors Jen and Phil. It was yummy – fattening, but so so delicious!
3. I just cashed in a helluva lot of rewards points for this beauty in Empire Red. I've been dying to have a 12 cup food processor for.ever. And I got it for "free".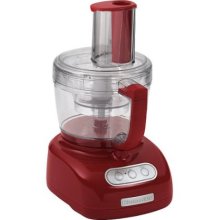 4. My mom is here visiting all the way from Oklahoma. Taking a break from my nephews and all things testosterone! GIRL TIME! We've been chattin' it up, sewing, chatting, shopping, chatting, all the things that don't happen enough throughout the year!
5. Next week is THANKSGIVING! Holy crap. Anthony and I are hosting our very first one this year with a big turkey! We are getting the turkey from Griggstown Quail Farm or as many around us know it as our farm share farm. They are free range (I've seen them running around so I know it's legit!), hormone and antibiotic free precious turkeys! We are having people over and everything. Please pray that the turkey isn't over or under cooked!