Abbie is celebrating a birthday very soon (the big numero uno!). During the session I found out that she loves cheerios (what child doesn't, right!?!?!), books, is mesmerized by bubbles, has four front teeth, doesn't mind sitting in a chair or on the ground, adores her mommy and daddy, and if she knows something is on her head she'll pull it off! Happy early birthday Abbie!

This chair was an estate sale find ($8!!!) that I sanded and spray painted. I knew the minute I got it I wanted to use it for this session in an open field. I'm so glad that Abbie didn't mind sitting either!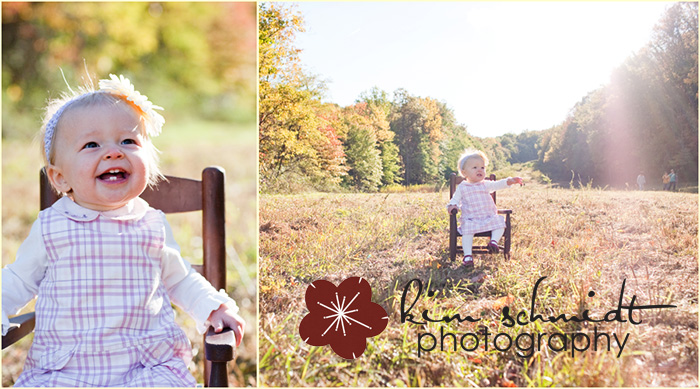 Surrounded by her books.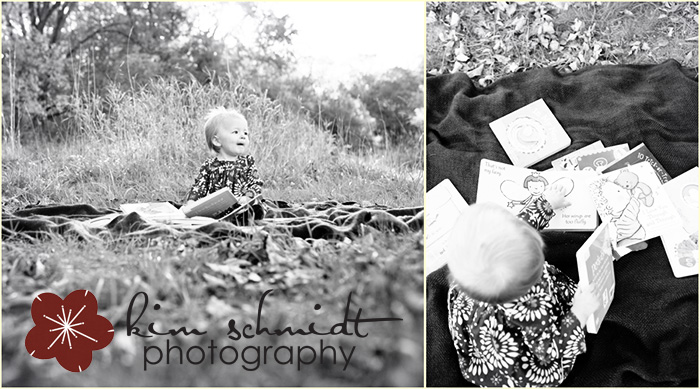 Love your outfit choice Colleen!!