I met up with Holly and her girls on a gorgeous Friday evening in downtown Princeton to get some individual photos of the girls plus a photo of momma with them. Even though I'm not a momma yet, I do know the importance of having photos of you and your children. It's especially rare for mom's because they seem to always be behind the camera, and even more so with Holly since she's a fellow photographer.
I rented the Canon 70-200 2.8L lens and played around with it during this session. I'm thinking the lens has now moved up the wishlist!!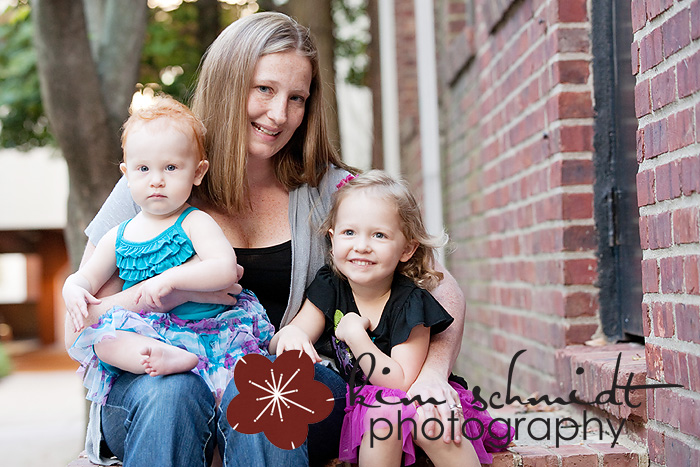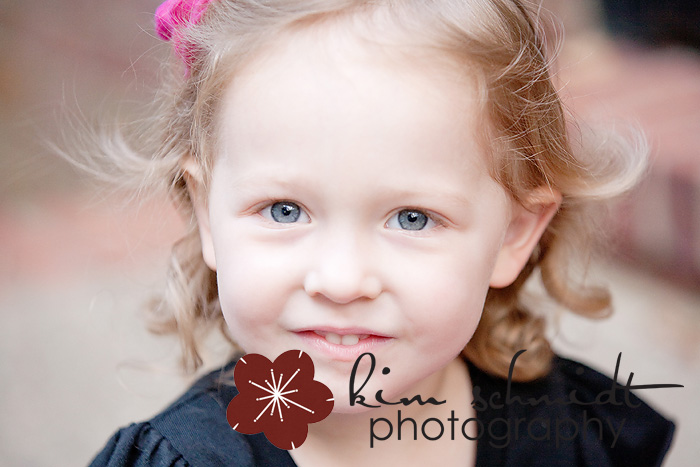 You may have seen this photo on my facebook fan page – I couldn't believe I got this photo of this fast moving kiddo! I did nothing to her eyes – they really are that blue. I really hope Anthony and I have blue-eyed babies!!!