Our last full day in Florida was the 4th of July. Again the weather was rainy and stormy and I was for sure the fireworks were going to be canceled. The sun did make an appearance right before sunset. Luckily I ventured to the beach before the sun went down beyond Naples Pier. HELLO gorgeous light!!! I seriously love this first shot. This is almost a SOOC shot (meaning I did very little to it in Lightroom/Photoshop).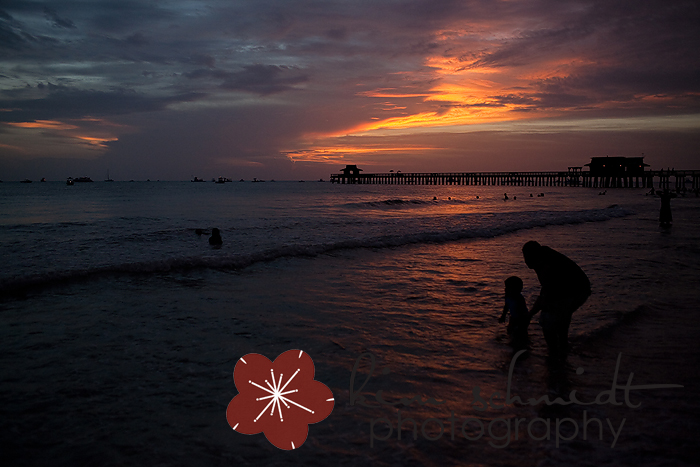 I know this is a tad dark of Anthony and I – that's what happens when you put your camera on auto and pray it turns out. I like the photo anyways!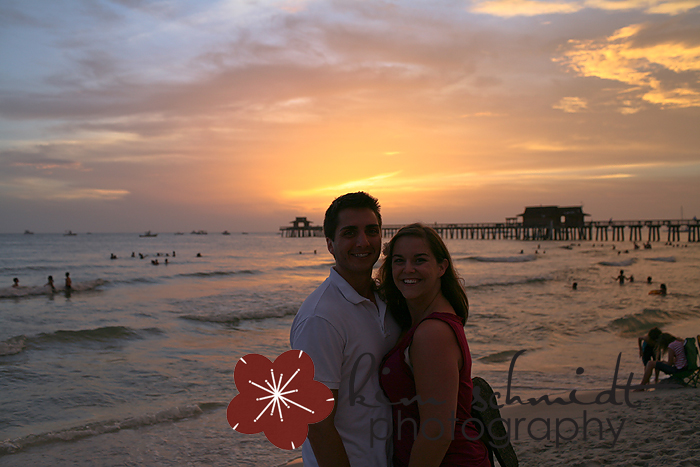 Some of the cousins + my father!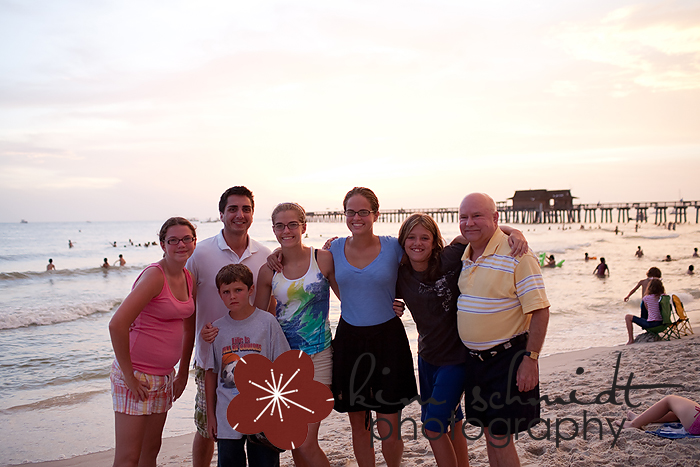 That's a LOT of people waiting to watch fireworks!!! (and for the record I don't know any of these people – guess I should have gotten a photo of the families together)