Here are the last bunch of photos from our time in Las Vegas for the WPPI 2010 Convention. It seriously has taken me three days to catch up on sleep – it didn't help that we lost an hour last night! I had a blast hanging out with Ashley, Jen, Bernadette, Becky, Stephanie, Jess, Laura, and April (we also met up with Susan throughout the week). These girls seriously rock my world – I don't think my experience would have been what it was without them!
Monday afternoon I waited in line for over 2 hours to see Jasmine Star speak one of the evenings. Her room filled up quickly and it had over 900 seats available. I am glad I was in line because I got to be on the FRONT row. The rest of the girls were in the 2nd row (as you can see them all lined up!)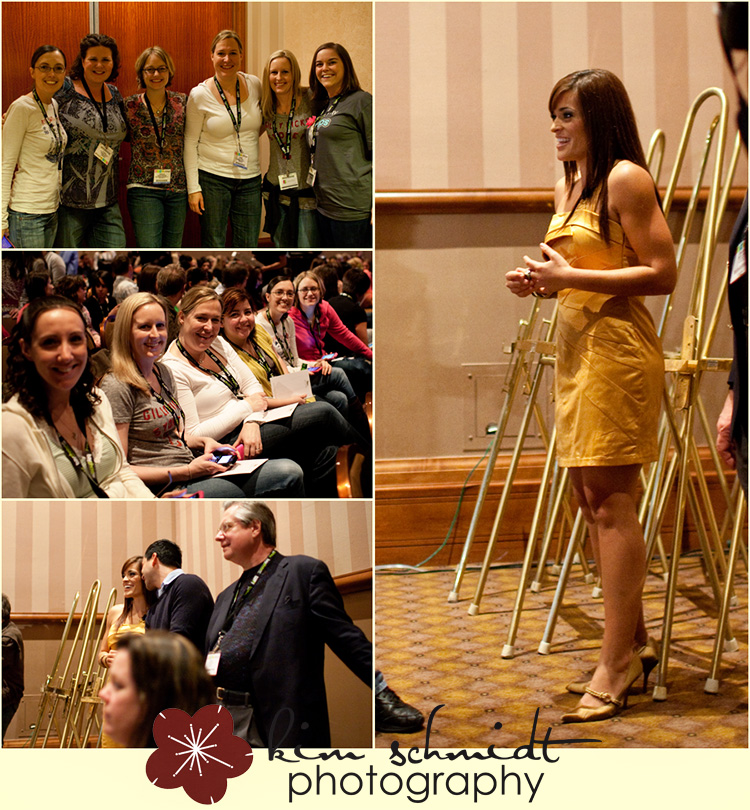 Back in January I went up to NYC to see Justin & Mary's one-day workshop on Spread the Love. I was very inspired that day and have implemented many ideas I learned. They gave a condensed version of their workshop on Tuesday afternoon and I am so glad I got to hear them again (once again the room filled up quickly, many of the girls didn't get to hear them that day but the next day when they gave an encore presentation). Yes Justin is wearing 3-D glasses – there is absolutely nothing wrong with that, right?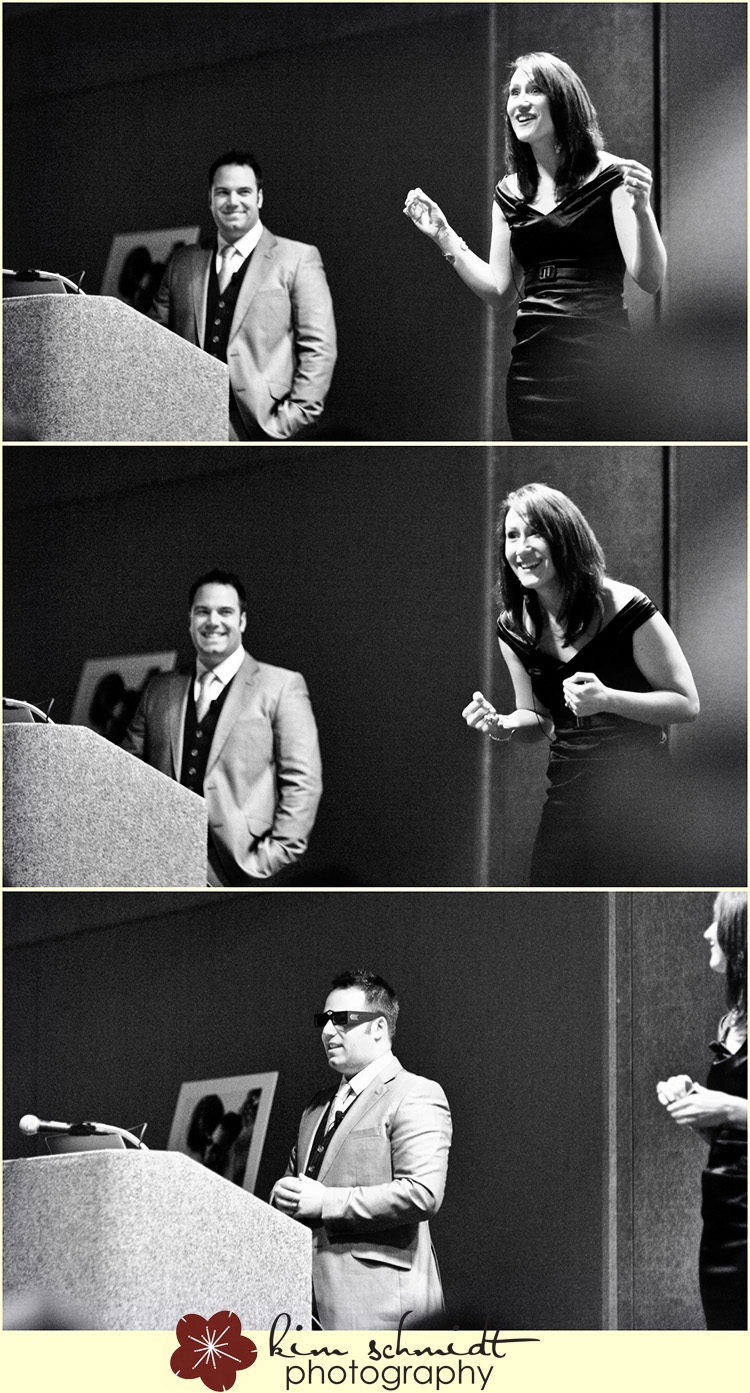 Tuesday evening Laura, Ashley, Becky and I took the monorail down to the Paris/Bellagio/Planet Hollywood area for dinner and photo taking. Here are the girls waiting for the monorail to arrive.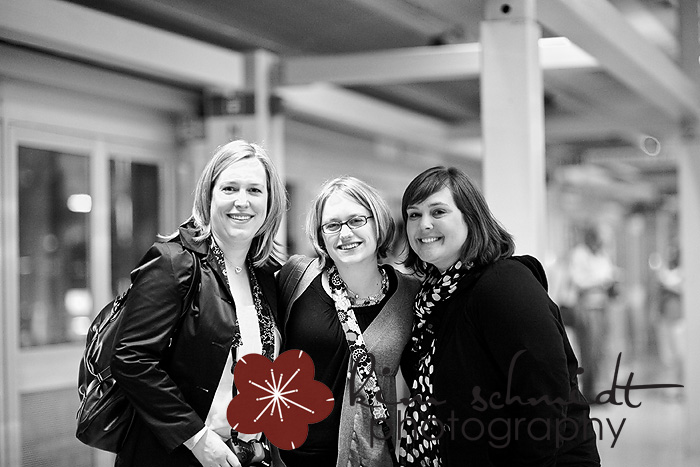 We had dinner at Cabo Wabo where the girls get on the bar to dance and then give tequila shots to anyone who wants to come up (must be 21 – Becky got carded before she could go up there!). This was definitely a highlight to our evening!


Walking back through Paris to get to the monorail, we stopped in the lobby to get these photos. I have always stayed at Paris and have been enamored with the decor every.single.time. I go. This was the first time I have been to Vegas since I started really getting into photography and I'm glad we explored the area to get these!


Group photo from Tuesday evening (L-R; Stephanie, Laura, Becky, Jen, I'm in front & Bernadette is behind me, Ashley, Jess, and April). Please note that we never made it down to the famous sign, but we did have a canvas of the sign, so Bern is holding it up for prosperity purposes!


Wednesday night (our last night in Vegas) we went back down towards Paris/Bellagio/etc. so the rest of the girls could see the fountains and enjoy dinner at Paris.





These photos seriously crack me up. From L-R, Becky, Stephanie, Jen, Bernadette, and April.

Ceiling decor at the Bellagio



Inside the non-complete Bellagio botanical gardens.



We spent our last evening in style, having dinner at Mon Ami Gabi in the Paris Casino. Here is my entree of pork tenderloin with mashed potatoes. Seriously this is the best food I've ever had!