Social Media Club Princeton gathered this past Wednesday for the monthly meeting to hear Matthew Ebel speak on how he has used social media to build his music career as well as perform some of his songs.
We met at the incredible EFK Group. I loved the entrance with the textured wall paper, the matching chandeliers, the buddha, and the pebble floor.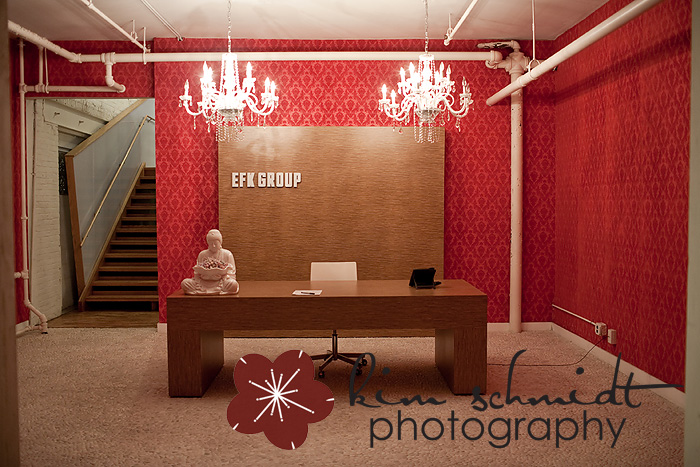 Yummy food from Rojo Loco and VMeals.