Saturday afternoon Jeanie & I co-hosted a baby shower for our friend Shannon and Lucas. S + L are not finding out the sex of the baby (I'm pulling for a girl although the census is boy) so we did a green/brown theme (which is perfect because that's sorta the colors they are sticking with for the nursery).
Some detail shots (the favors were Bath & Body Work hand sanitizer because you want to have clean hands when visiting a new baby!)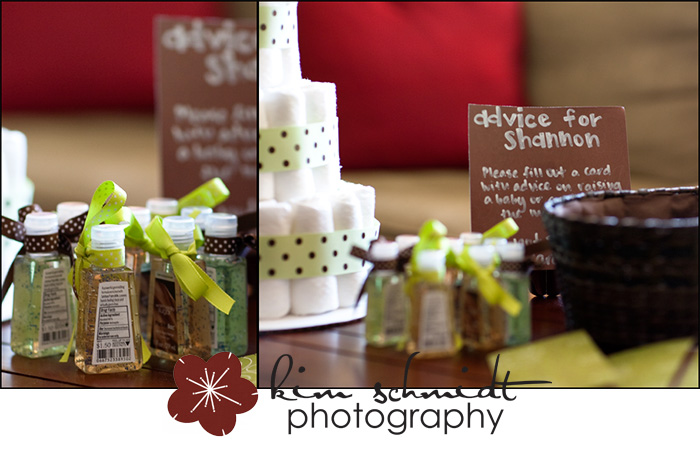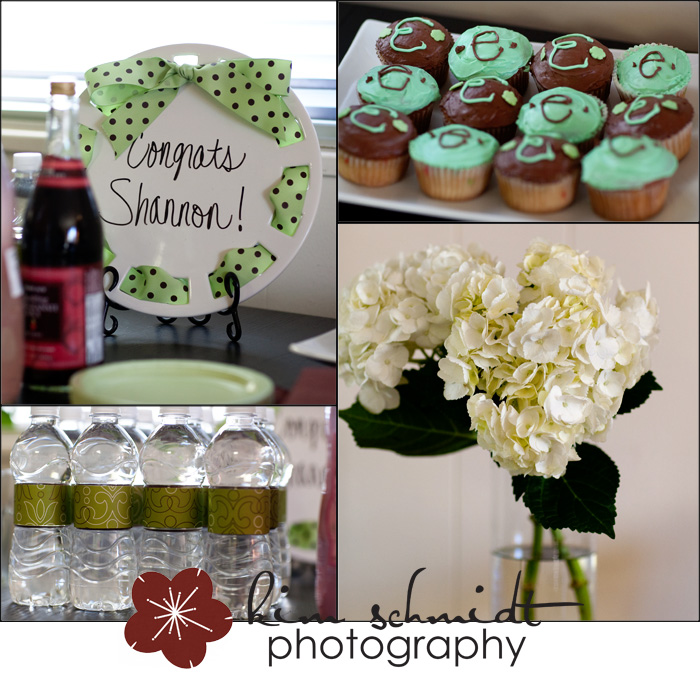 The super cute diaper cake made by Shannon C.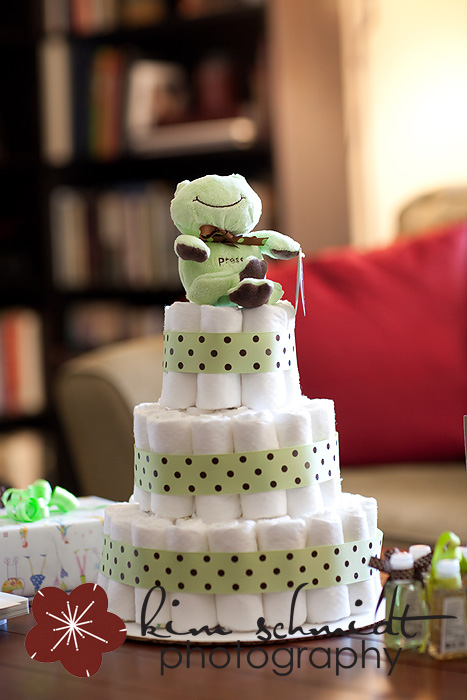 Opening gifts!


The entire party minus Katie who had to leave early to pick her husband up from work. Yay for the camera self timer (ignore the fact that the front row isn't even in focus).