The minute I walked into this family's home, I could feel the excitement and apprehension about getting photos taken. Soft soulful music was playing throughout the house while everyone was putting the finishes touches on their outfits. The minute I saw the girls' outfits I was tickled. They were full of color (hello bright pink, blue, brown, mutlicolored tights!) and ready to put on their modeling faces. I love capturing each child individually before doing family shots as this allows them to get to know me and relax a bit in front of the camera. These four had no problems with the camera at all.
All of them had such stories to tell with their eyes, but especially Damali (2nd photo). This was her fierce, supermodel look and I love it.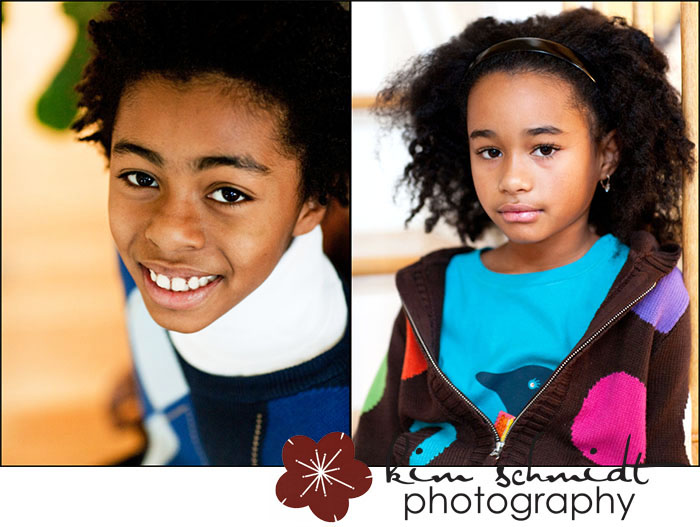 I love that Dafina & Dinari have the same smile, with the teeth clinched together. What five year old does not do that?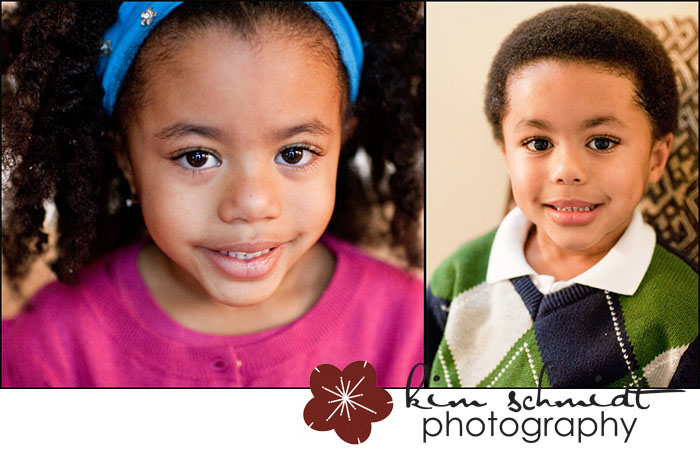 I love sibling shots that are fun and different. Thank you guys for being willing participants on a day when you wanted to get to soccer practice!