Anthony and I arrived in Oklahoma right before the big snow storm hit the northeast. I heard Princeton received upwards of 14 inches. I'm thankfully we got out early enough. We have spent the past week and a half visiting with family and getting between 10-12 inches of snow & sleet ourselves on Christmas Eve. A white Christmas in theory seems like a good idea until all church services are canceled and you cannot leave your home. We spent a nice relaxing Christmas Eve and day at my parents home with my mom, dad, and one brother Eric. We braved the conditions on Christmas Day to go see Up in the Air with George Clooney. It was nice to get out, even for a few short hours. We were able to drive down to celebrate Christmas with Anthony's family a day late.
Here are a few photos of the snow – by the time I took this photo a few inches had probably melted. I have lots more photos to share over the next few days, including a birthday party for my nephew, Anthony cooking dinner with his grandmother and carving a turkey, a trip to Oklahoma City, Beatles Rock Band, and much more!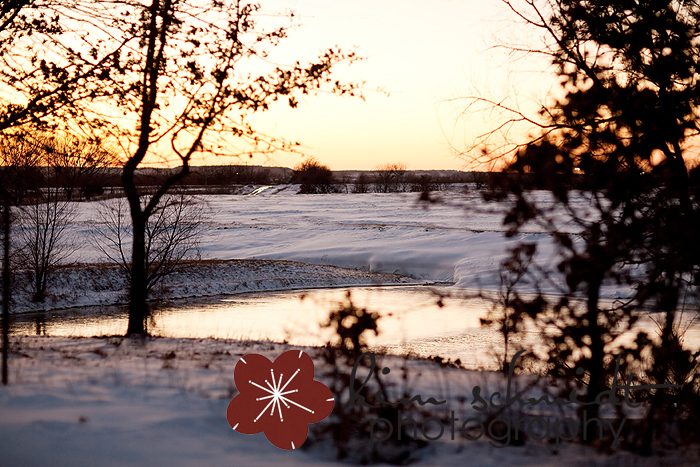 I hope all my readers, clients, and friends had a wonderful, safe, and joyful Christmas!