Last Monday August 31st, Anthony and I went to Six Flags Great Adventure in Jackson, NJ. It was the perfect day to go, beautiful weather, not too busy, and it was Buy One Get One Free w/a Coca Cola can. We were able to ride all the rides (minus the wooden ones which I'm never a fan of) and stood in line no more than 45 minutes for any one ride (even if it said the wait was 120 minutes). We love roller coasters and to know Six Flags is less than 30 minutes away is going to be dangerous next summer!
Superman: Ultimate Flight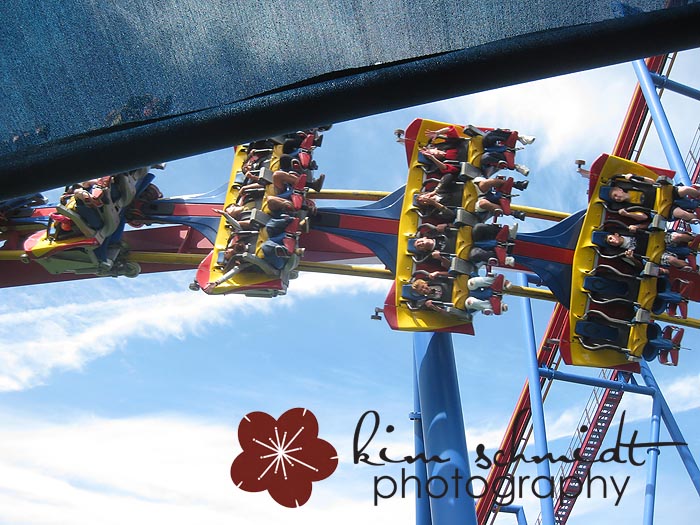 The in summer of 2006, the Schmidt family went to Cedar Point in Ohio to ride coasters. There we experienced the first tallest & fastest roller coaster, the Time Speed Dragster. Now here in NJ, they have the world's fastest & tallest roller coaster, the Kingda Ka. It goes from 0 to 128 mph in 3.5 seconds and you go up 45 stories tall, your life flashing before you. Its the most thrilling experience ever. First photo is the coaster while in line and the second was right after we got off (after fixing my hair of course!)


We will definitely be going back, even if they gauge us on drinks, parking, and other items.