You may remember my post back at the end of October (almost 3 months ago) about the renovations of our apartment building. They are STILL working on them. Its really been ridiculous that its taking them this long. They have three buildings going at the same time, instead of working on one at a time.
This is right outside our window (we're on the second floor).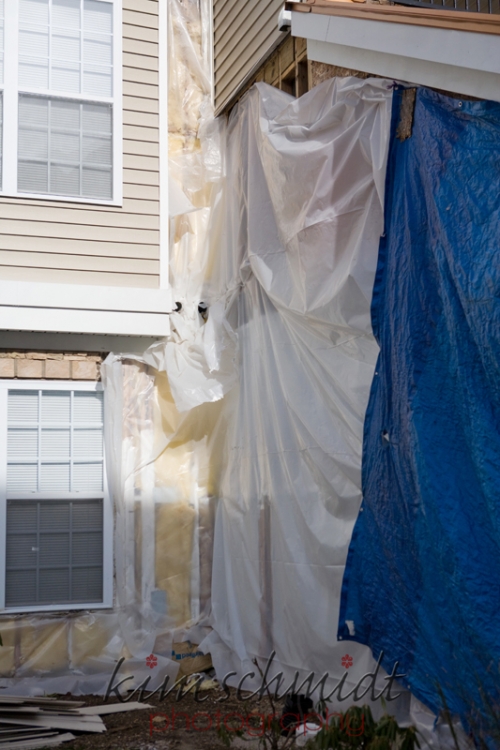 The first picture is the "progress" they've made from the first post I made where there was a beautiful green tree blocking most of it. If you look close enough in the second photo, you will see the SUPPORT they put up in the walkway to re-do that wall due to mold.  Yeah not fun when the wind chill is in the negative numbers and you get blasted with cold air before you even get out of the breezeway.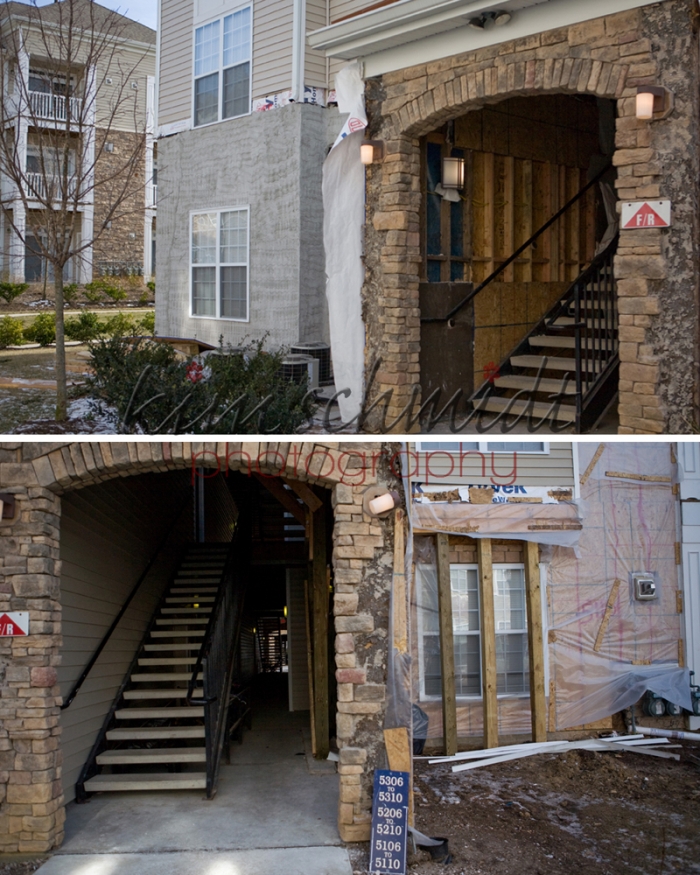 Once again, Sorry for the Inconvenience, Management.