I had meant to write this post on Thursday or Friday but time got away from me. All these pictures were on the external hard drive in our bedroom and I just never got to it. Unfortunately our team didn't win this weekend but it doesn't hurt to look back at the 6 years we've been together.
Anthony and I met down in Dallas, TX during the OU/TX football game in 2002. It was by chance that we were introduced by mutual friends. I had a broken foot, was in a boot, and made fun of it a lot. Thankfully Anthony (or should I say Andrew as I thought his name was) thought it was cute and funny as well.
This picture is us in the hotel room (room #2 since the first lost air conditioning) in 2002. I was already head over heels in love with him. 😛 (excuse the poor quality – its a scan!)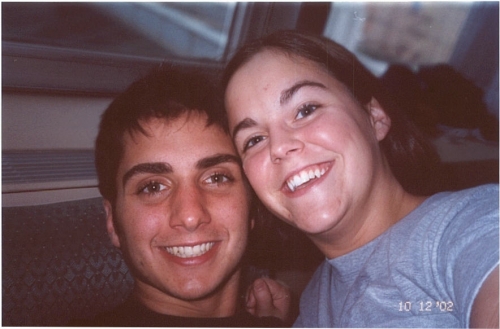 2003 – sophomore year at the actual game in the upper deck.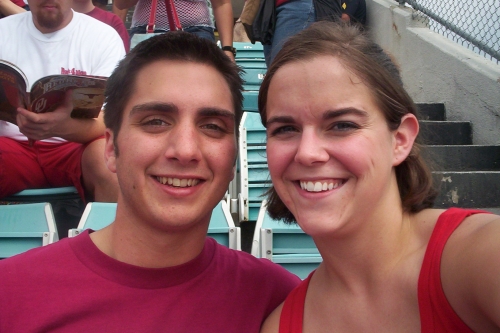 2004 – senior year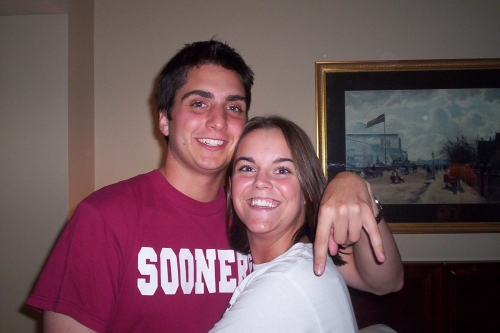 2005 – we flew back to go. Looking back at this picture – man we looked like crap! (and very pale!)



Looking at all these, somehow I'm always on his left – weird!
We don't have pictures of 2006 through now because we didn't go or celebrate much but imagine us in our Sooner gear in Nashville and Princeton.
Thanks for looking back with me!