Publix Grocery Store: This is my store! I love all the specials they run (Buy 1 Get One Free) and it has everything I need. I really am going to miss you Publix!
Nashville Public Library: They have the best interlibrary system I've ever seen. I log into my account, find a book, request it and wait for it to come to my branch. This is revolutionary (I feel anyways). They have a huge DVD collection as well – you may be on the waitlist for half the year, but I don't have to pay for them. I sure hope the NJ library system can compete.
St. Henry Catholic Church: This is what has made Nashville home to us. It provided Anthony with a job this past year, and we made so many friends through the Young Adult group I started. We knew practically everyone there and know we are going to start afresh.

Nashville Tri Delta Alumnae Group: These ladies also helped make Nashville home. They took me in and allowed me to flourish in this great big little city. I made more friends than I ever imagined – I will miss you Lauren, Tracy, Liz, Emily, Emily and all the rest of the young alums.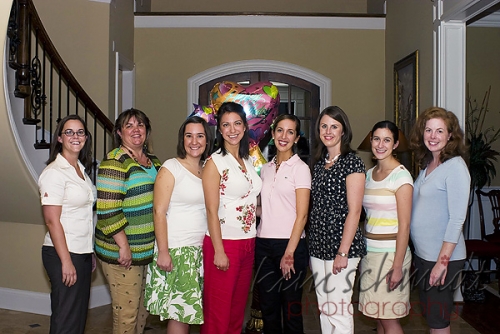 All the friends I've made: Katie, Megan, Kelly, Carrie, Mandy and more. I've enjoyed the friendships we've made and will miss you all. I have a picture of us from Carrie's baby shower, but we took it with the P&S and I already packed away the cords and what not to load it onto my computer.  I'm going to miss the people here too. They are mostly friendly and willing to help you out. They are very similar to what we know since we're from Oklahoma.
Mayfield Ice Cream Sandwiches: These have become my weakness here. They make mini bars and they are just perfect right after dinner.
Thank you Nashville for the great 3 years!