I met April and her family on Sunday evening at Centennial Park for a last minute photo session before our huge move. Ms. M was so excited about being silly, she even wanted some pictures with her tongue sticking out!  I loved the hat and sunglasses as well.  Thanks April for meeting in the dead heat of summer.
I love how you can see her actually taking in the smell of these flowers.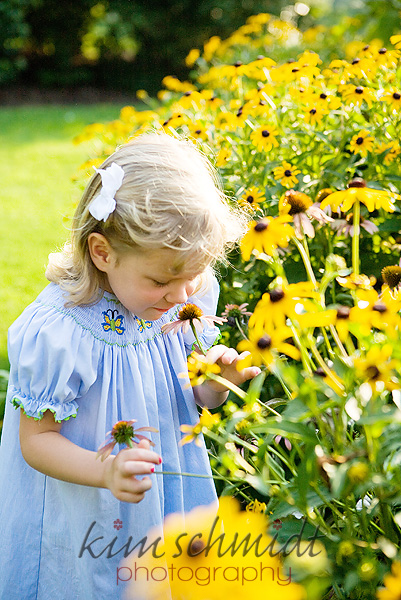 Love the sweet innocent smile Ms. M gave me in this one.