5 years ago at high noon Anthony and I got married at St. Mark the Evangelist in Norman, Oklahoma. It was definitely one of the happiest days of my life and looking back at these photos brings back a flood of memories and emotions. All the photos below are from digital cameras from friends and family – I cherish these more today than I ever thought I would.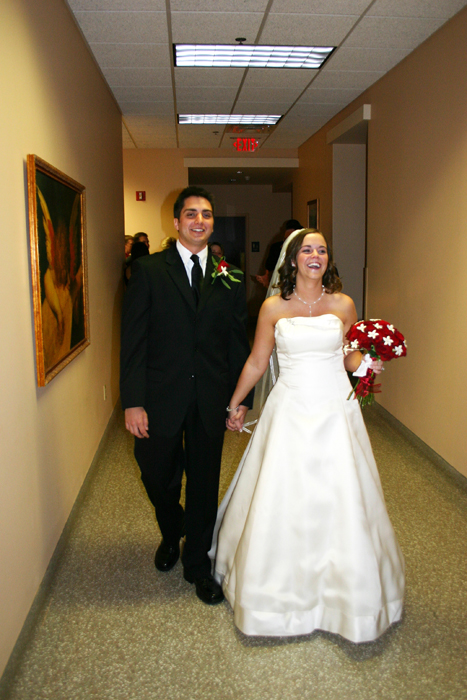 Two of my favorite photos from the day with two of my favorite people – I still have them hanging in our bedroom to this day.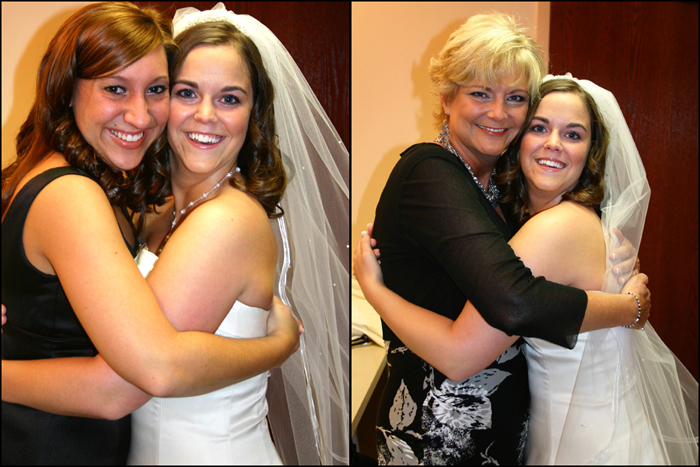 My brother Eric and I.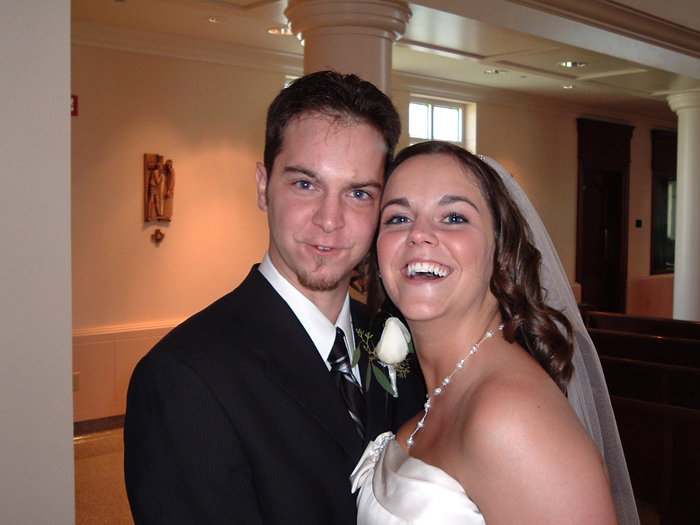 We had a reception right after the wedding in the church fellowship hall. THEN we had this awesome evening party at the University of Oklahoma's football stadium. We were in the newly completed upper-deck and it was seriously the bomb! One of these days I'd love to have another party like that.





The following two photos (of Anthony + I dancing and Dad + I dancing) are still in our bedroom. They bring me endless joy.





My parents seriously know how to throw a party! No one was on the dance floor, so they got out there and boogied it right on down to YMCA. Now my dad wasn't too coordinated and was throwing up all sorts of "letters" during the dance and I thought he'd have a heart attack out there, but it was a highlight of the entire day. People still talk about that dance. I also had to include a photo of my two brother-in-laws dancing. Man have they both changed since 2005!



Thanks for strolling down memory lane with me!